As your local water utility provider, we strive to keep you continually updated on all matters related to your water service. If you do not find the information you need, please contact our office and we will gladly assist you!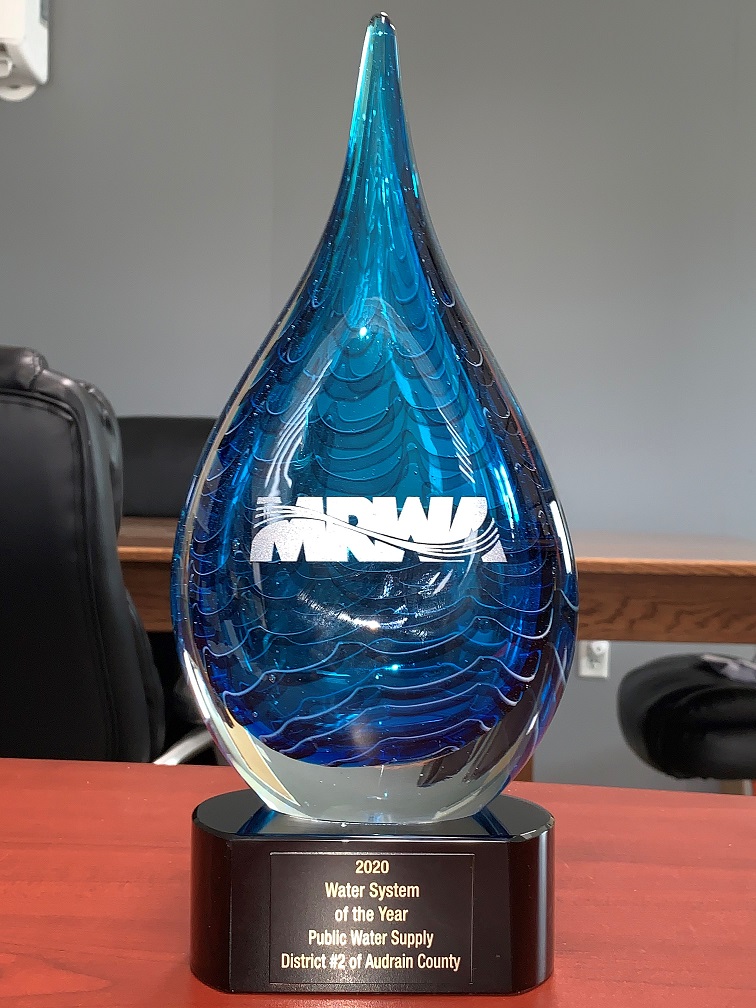 PWSD #2 of Audrain County has been chosen as Missouri Rural Water Association's (MRWA) Water System of the Year Award for 2020!
Criteria include overall operations, financial responsibility,...
Important notice for PWSD #2 customers. To access the notice please click here...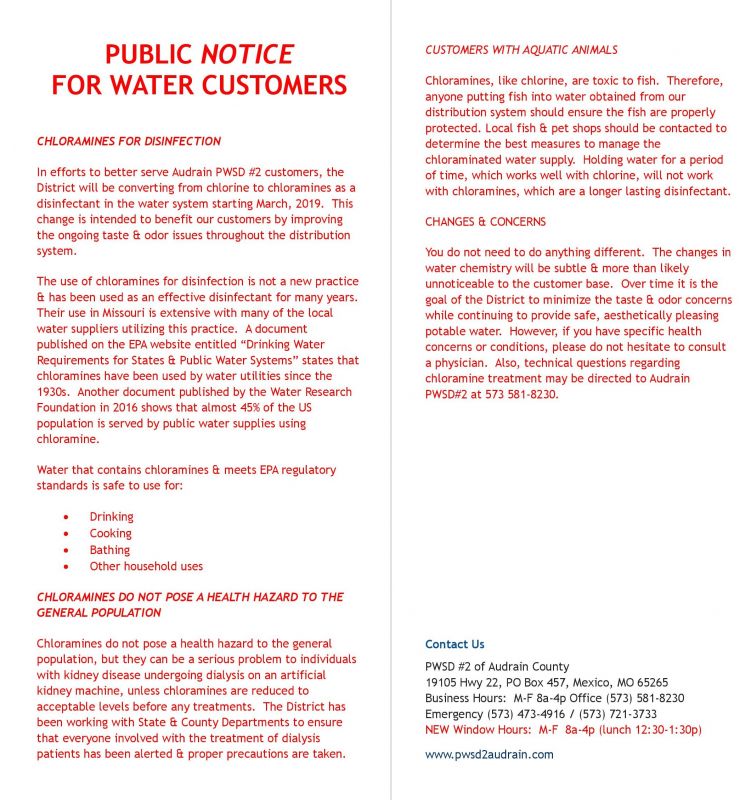 In a continuing effort to distribute high-quality potable water, PWSD #2 will be conducting a routine Water Quality Preventative Maintenance Program. Beginning Tuesday, May 29th, district...
The District is aware & is receiving calls of chlorine odors throughout the western zone of the water system. District personnel are currently working on minimizing this through flushing &...